Do You Have A Digital Action Plan For Your Company?
Digital Marketing is a HUGE industry!
From Automation to Analytics, SEO to Social Media, where do you start, what mediums do you use or how much do you spend?

For many small to medium-sized businesses, this can be confusing, time-consuming and expensive but it doesn't need to be.

We can help from strategy to implementation.
Strategy

If you don't understand all the moving parts of Digital Marketing, it can feel like you're stranded in the middle of the ocean, not sure which way to turn. We can create a digital marketing strategy that aligns to your goals to help you get to your destination faster.
Specialist

We love all things digital and have worked in the digital space for years. Once the plan has been created and strategy is set, we then work towards creating the results you want. Talk to us today about how we can help generate the results you need for your company.
Support

We understand that our success is based on your success so we are here to help and support you how best we can. Working in this industry we certainly understand that things can change or markets can shift so we want to be able to help guide through challenges that arise.
---
Digital Strategy
Digital Marketing has many moving parts and only ever seems to be expanding with new social networks, bots, AI and other yet to be released apps and widgets. It can be overwhelming to know what you should and shouldn't use.

Let us take that worry away from you. Once we have a good understanding of your business, goals and target audience we can create the right strategy.

We will create an actionable plan that you or your team can implement and be there to give you the support along the way.
Website Development
A website has many different functions, but they all have one thing in common. Websites are the central point where your customers will come to learn more about you, how you can solve their problems and how to contact you.

As part of the above strategy we look to how your website is currently being used and if it can be utilised better to increase enquiries, optimise conversions, and/or improve processes.

Your website is the foundation for your business online so it is important how it looks, how it functions and how it ties in to your overall stategy.
Digital Marketing
This is getting down to the nuts and bolts of your marketing. With the strategy in place, you should know your buyer personas, what channels are most effective, what their pain points are, how you solve them, how long the buyers journey is and how best to nurture that journey with content.

This now leaves creating and placing the ads, writing the copy, getting the images, making the videos, writting the blogs/how to's/eBooks, and then monitor and test.

Easy right!
Testimonials
East Coast Soundz We have used Ben at Amplifi to redesign our website after 2 failed attempts by other website developers. Ben took the time to listen to our requirements and to realise our vision for our website.
He was very patient and more than happy to tweak the website to best suit our needs.
We would highly recommend Ben from Amplifi to anyone who is seeking a trustworthy and honest person has a high standard of workmanship and ethics.
Regards,
Karen and Pete Hallam,
East Coast Soundz and Auto Electrix Ltd.
http://eastcoastsoundz.co.nz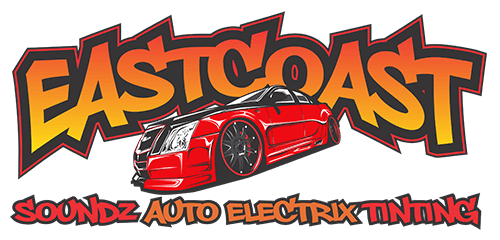 Free Consultation
We are a small business as well, so we understand the pressures of tight budgets, limited time and wearing mutliple hats. We work with you to create a plan that is best suited for your business and your customers.

Get in contact with us today and we'll come in for a chat.
No Risk, No Cost, No Problem.

©Amplifi NZ Ltd 2018
Website Design and Developed by Amplifi NZ